Access to Opportunity
30 years of job creation, economic diversification and area development.
Who we are
Growth Innovations/Aitkin Growth Inc. is an economic engine for Aitkin County. Access to our resources launches new business in the area as well as expands existing business. We listen to understand what will impact growth, maximize productivity, and partner with businesses to grow the economy.
We get to know your business, help you identify what you need to succeed in our area, and pursue creative and flexible solutions to help your business thrive and profit here.
What we do
Our Mission
Improving quality of life through job creation, economic diversification and community development. We pursue access to opportunity.
We provide funding, guidance and resources to support your business growth. We clear a path for your success. We focus our attention to meet the community needs to bring growth in work force and businesses.
---
Why We Do It
Lack of resources or simply where to find the resources can be overwhelming. We make it our mission to pursue access for your opportunity. We stimulate engagement within the community and provide resources and support for your business. We do it because we believe in this community!
---
Meet the board
Our Incubator Space
We know great ideas need more than money. They need time and space to grow and thrive.
Featured property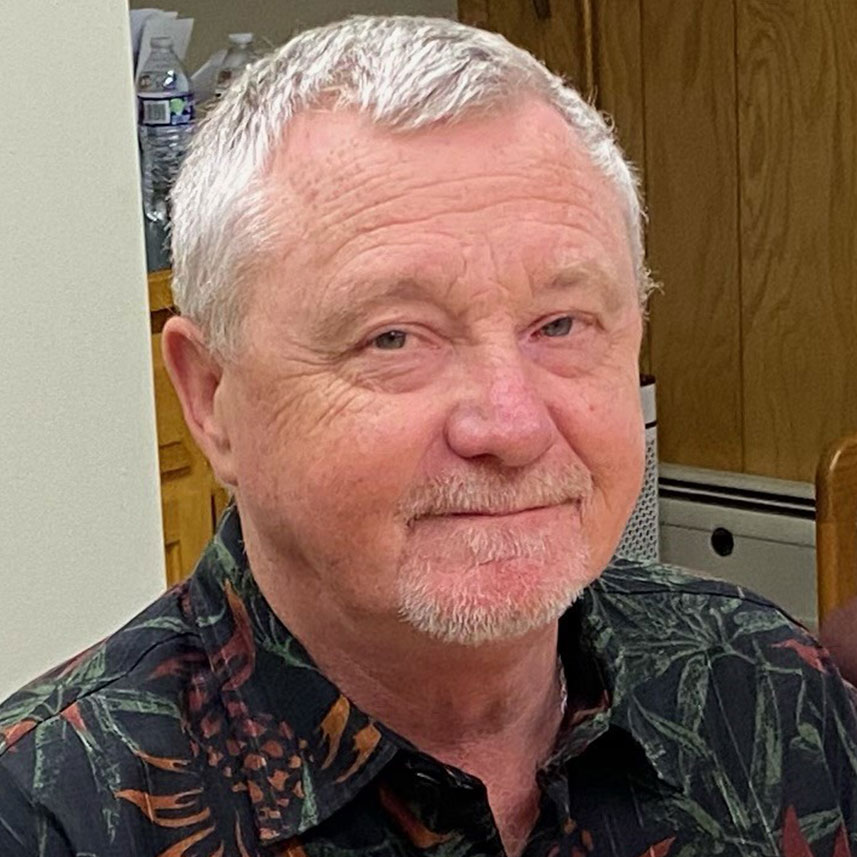 Stan Gustafson
Executive Director
Stan Gustafson, Executive Director of Growth Innovations has spent a combined 32 years in real estate and economic development projects working for two separate city governments and now Growth Innovations. He spent 10 years listing and selling real estate in southern Minnesota along with owning rental property and remodeling homes for resale and spent 20 years working for city government in Economic Development.fdfd
Stan started working for city government as an economic development coordinator and worked with the Small Cities Development Program (SCDP) with property owners and contractors on historic renovation projects. This position also allowed him to gain knowledge in new industrial recruitment, expansion, utilizing the city's revolving loan fund to assist with these projects. He wrote to the State of MN for public infrastructure grants and loans for these projects.
He worked on a variety any projects that created new jobs, brought in new business, industrial development, retail, office, redevelopment, multi-family housing development and multiple JOBZ applications assisting industrial expansion and growth along with managing the revolving loan funds. He worked closely with all city staff as no one could do it all. Collaboration with city government and developers is key to making projects successful for any projects.
Knowledgeable in Tax Increment Financing, Tax Abatement, which assisted multi-family housing projects, redevelopment, land purchases, and sales. He had the privilege of speaking at various group seminars on what properties are available for development within the city and promoted them to developers.
Development within a city or county is key for community growth and tax base, job creation. He facilitated round table discussions with manufacturers, served on a variety of boards for the city to be abreast of what was happening to the community to answer questions as needed from the public.
The goal with Growth Innovations is to continue the great work that has been taking place for past 30 years to assist small business startups, entrepreneurs, business expansion and create opportunities for new residents to move to the city and county where they can love work and play.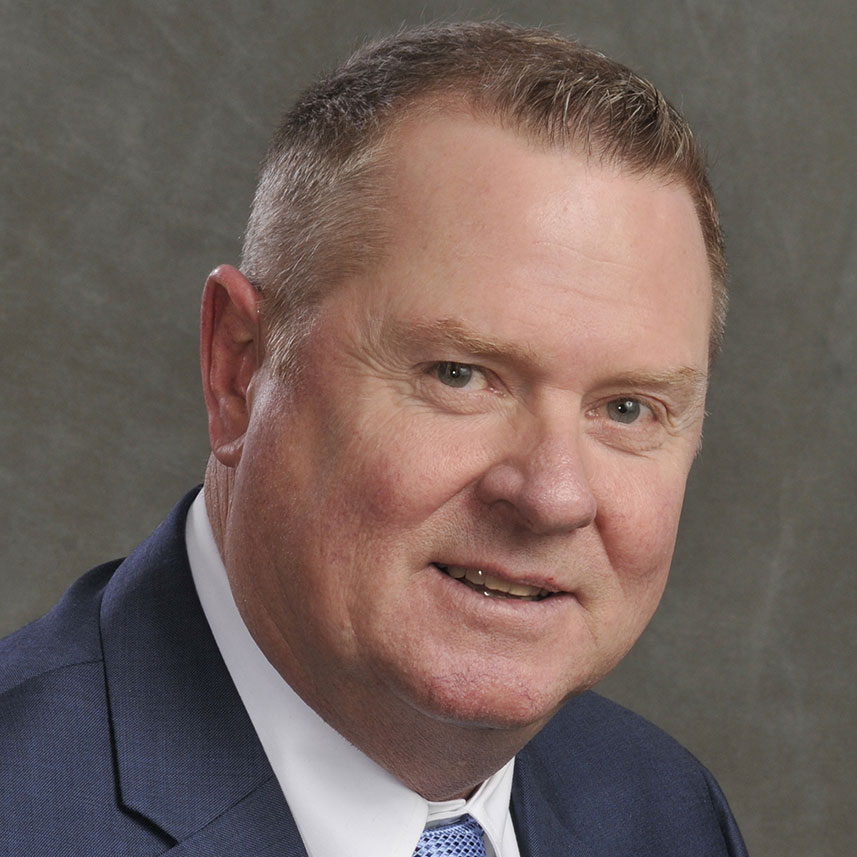 Mark Baloun is a Financial Advisor for Edward Jones in Aitkin, MN. I am very passionate about helping people achieve their goals and assist individuals and families with their personal finances.
I currently hold the position of President on the Board of Directors for Habitat for Humanity and serve on the Board of Directors for the Aitkin Chamber of Commerce.
Married to a wonderful woman (Lisa), we have two children. Joey lives in the Brainerd Lakes Area and works in the Financial Industry. Crystal and her family live in Andover, MN. She is an Accountant for the University of MN. They have three
grandchildren Brooklynn, Mason, and Wyatt. They all keep very busy with sports and school.
In my free time I enjoy hunting, fishing, golf, and spending time with my family. Oh did I mention that I enjoy barbeque, I spend many hours with my grills in the summer.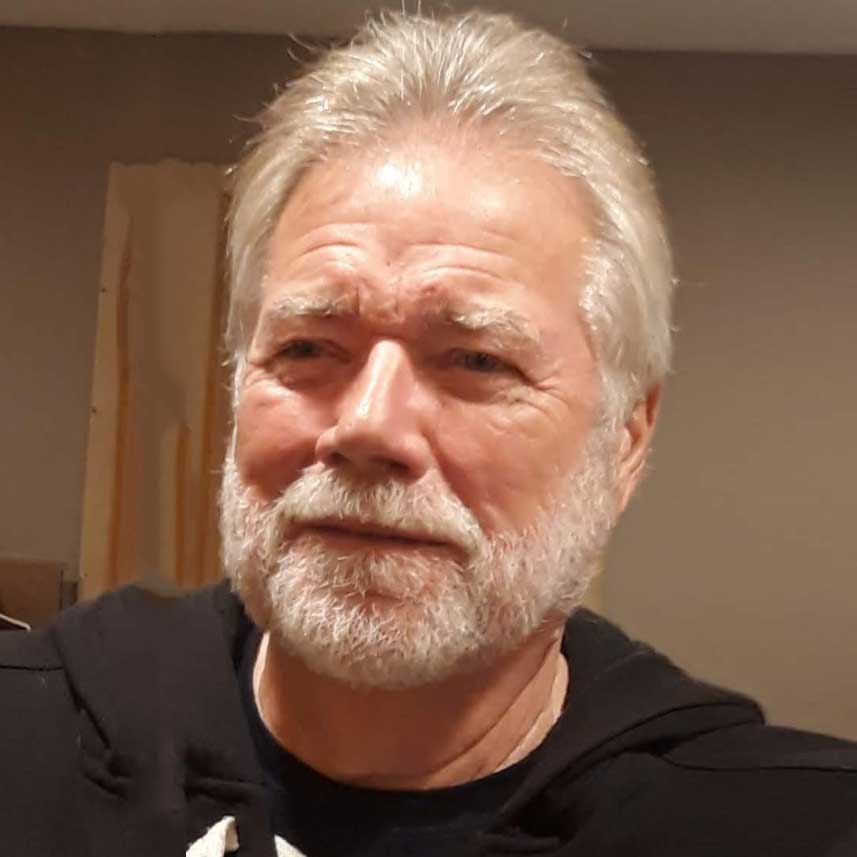 Pat murphy
Board of Directors Chair
Pat currently works part-time for Raveill Trucking, McGregor, having retired as VP of Operations and Driver Recruitment. Pat's career includes operations management and award-wining sales and leadership performance at the following enterprises: Terminal Operations for Canadian Pacific Railway, Multiband Inc DirecTV; Prometric, Inc.; Champion Airlines; Northwest Airlines. Pat has an MBA from New York Institute of Technology in New York City, Bachelor of Arts Degree in Business Marketing and Labor Relations from Metropolitan State University in Minneapolis and a Bachelor of Arts Degree in Sales and Marketing from Inver Hills College in St. Paul.
Pat has owned a cabin in Aitkin County for 30+ years and moved to Aitkin permanently in 2015. He has been active as a precinct chair, president of Aitkin County Lakes & Rivers Assn, Board of Directors of Duluth Superior Transportation Assn, Minnesota Trucking Assn Annual Committee Advisor, Lake Superior and Hibbing Community Colleges Board of Advisors in CDL, Aitkin County Water Planning Task Force. Pat's focus for growing Aitkin County is working with already established businesses and bringing people together to improve the economy of Aitkin County.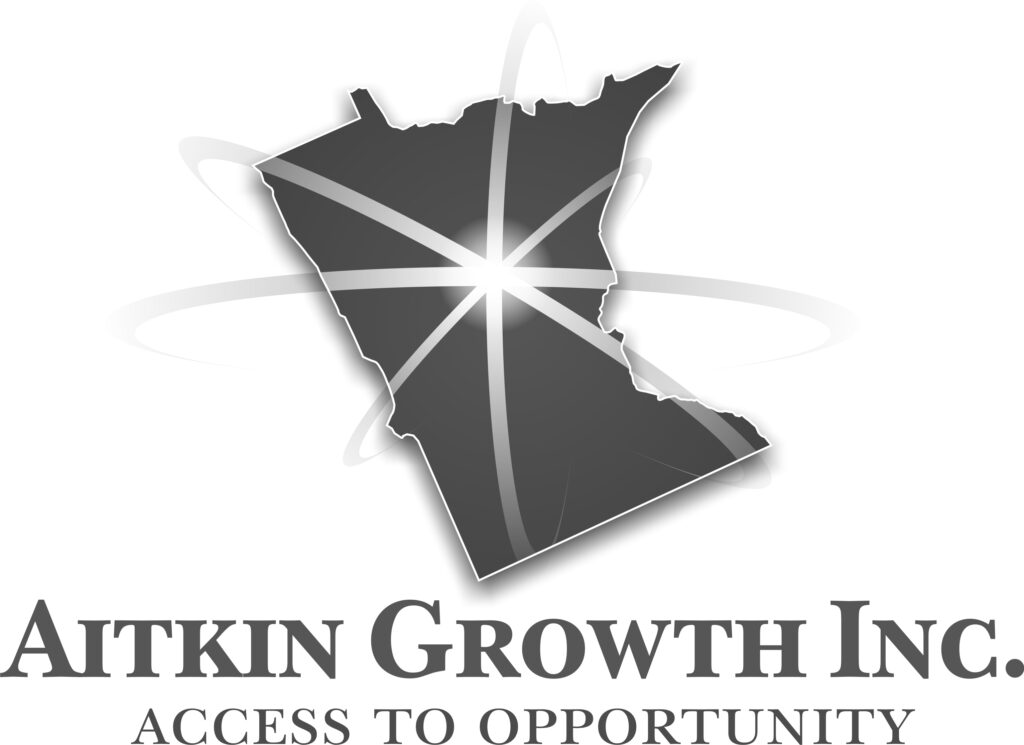 Mary Poetz
Board of Directors Secretary/Treasurer
Aitkin County Growth, Inc. Board member since October, 2020
Mary current works for Eyecare Center of Aitkin as a front desk receptionist. Mary her husband retired to the Aitkin area in 2015. Mary was an LPN, owned a resort in Orr, Minnesota, has held a realtor license, was a district manager for ABM Janitorial and a district manager for Ardmark, both in the Twin Cities. She has a Bachelor of Science Degree from St. Mary's University and a Master's
Degree in Human Resources from St. Mary's University.
Mary has served as the secretary for the Myr Mar Association and currently volunteers as a keyboardist at Bethlehem Lutheran Church and Aicota Health Center, in Aitkin. Mary hopes to help revitalize all areas of Aitkin County and offers her expertise in human relations, fiscal and business management to the mission of Aitkin Growth.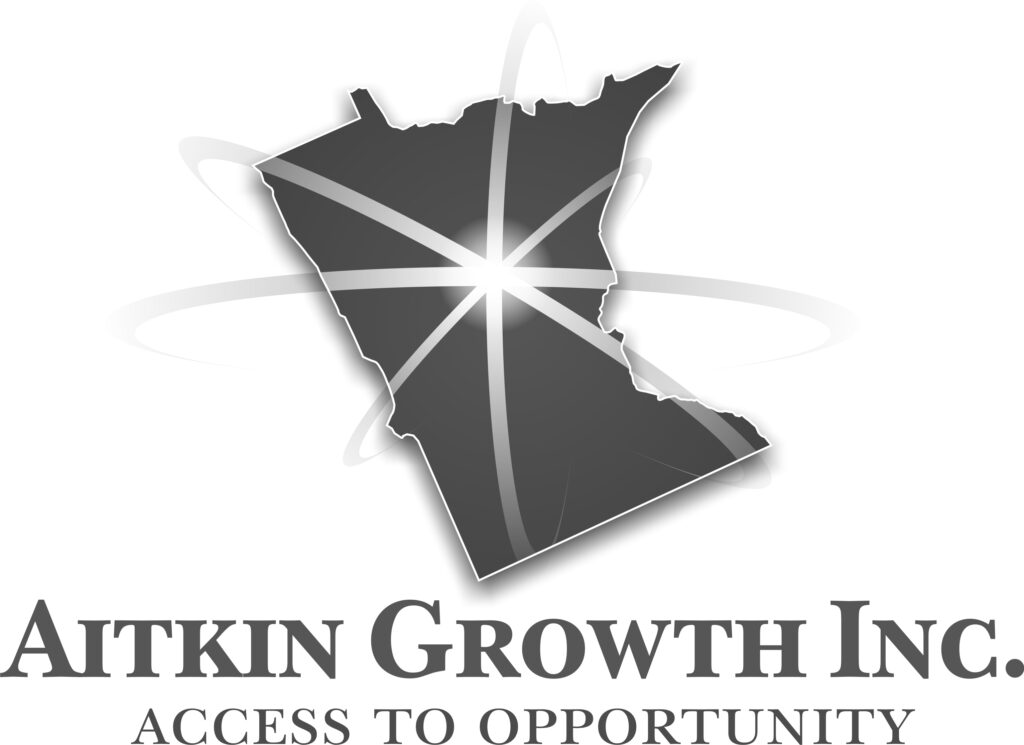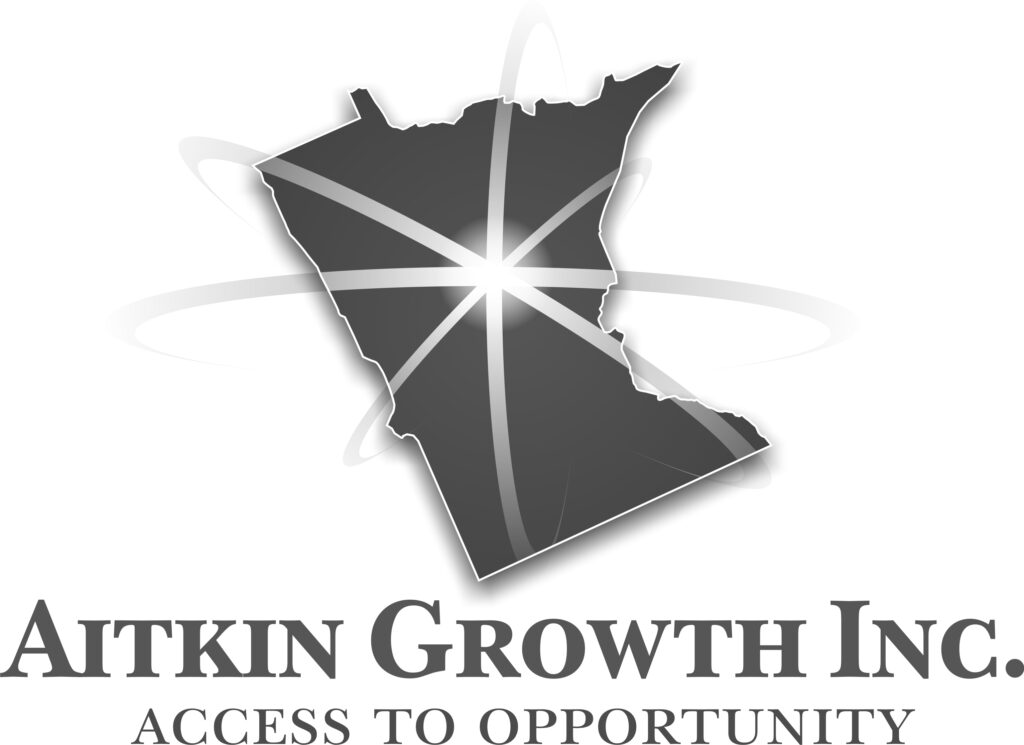 Tami Jacobs
Office Manager
I am originally from Deerwood, MN and moved to Aitkin, MN about 25 years ago. My husband and I have raised 4 children here and are now empty nesters. We have 3 grandchildren and love the small town feel of Aitkin.
I started my career as a mortgage loan assistant working up to a mortgage loan originator, when the housing market crashed in 2008, I left the mortgage industry and started working for Clearwater Forest Camp & Retreat Center in Deerwood, working my way up from Office Manager to Office Administrator and then into a management position as the Director of Operations & Finance.
After a total of 13 years, I was ready to try something different and applied for an open position at Growth Innovations. Currently I am the office manager, and I am shadowing the executive Director as I will step into that role once he is ready to retire.