LOOK WHAT IS HAPPENING IN YOUR AREA!
Aitkin Growth has office and industrial space to offer in our incubator- contact us for details.
Aitkin Growth has property available if you are interested in developing your business.
Aitkin Growth will soon change it's name….. stay tuned for details
"UP TO SPEED" Initiative: Please be aware that all residents of Aitkin County will be able to take a survey that will allow the CBR: Accelerate! Group to establish the most needed areas for Broadband service. http://z.umn.edu/uptospeed
Did you hear what is going into the Shopko Building? Announcement coming soon.
Please mark you calendars for the 2021 Tour of Opportunities, Friday April 30 4-7pm and Saturday May 1, 11-2pm.
Aitkin Chamber of Commerce River Trails Committee has planned the Mississippi River clean up in May- see below for details!
Restaurant Revitalization Fund: See latest information BY DOWNLOADING THE FILE BELOW: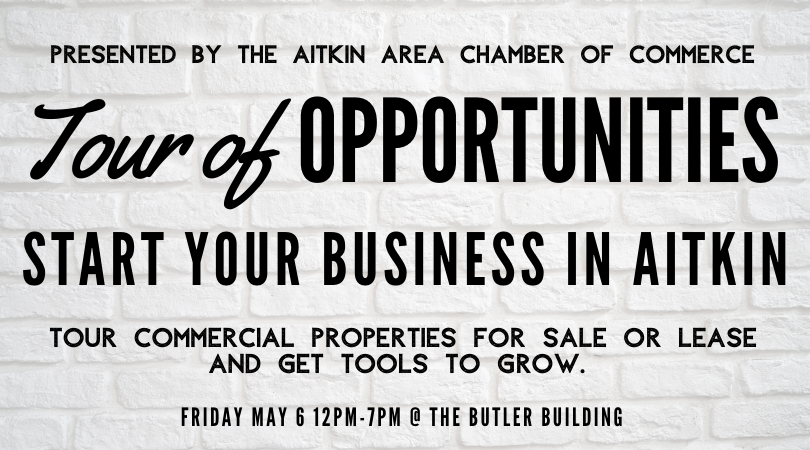 All the Best,
Stan Gustafson, Executive Director